Other Gold Prospects
The Pickle Lake Gold Project consists of 1088 km2 of highly prospective connected landholding containing three gold deposits (Kasagiminnis, Dorothy and Dobie) and 23 other identified brownfields and greenfields gold prospects.
The Company will systematically target and sensibly drill its highly prospective deposits and prospects to unlock value for shareholders while building a significant gold resource.
Other gold prospects include the West Pickle Gold Prospect where, in November 2019, Ardiden completed interpretation of an airborne geophysical survey.
The West Pickle Gold Prospect includes more than 5km of prospective geological setting directly along strike to the nearby Central Patricia underground mine, which produced more than 600,000oz of gold at 12.5g/t Au.
The survey identified several priority targets for gold mineralisation.
Despite being situated directly along strike of the high-grade Central Patricia and Pickle Crow gold mining centres, the West Pickle area has received very little exploration attention to date.
The geophysical survey undertaken by Ardiden highlighted hidden structural discontinuities and multiple possible conduits for hydrothermal fluids at West Pickle including:
Two large and highly conductive geophysical responses detected at West Pickle in proximity to iron formations. Strong conductors are typically associated with pyrrhotite and gold mineralisation along strike at the Central Patricia Mine.
Multiple magnetic lows identified at West Pickle in prospective Iron Formations. Magnetic lows can indicate that gold-mineralising fluids may have altered the rock.
The West Pickle property has been explored by previous owners for nickel and copper. The newly completed airborne magnetic and EM survey discovered complex geological structures which will form the base of future gold exploration by Ardiden on the West Pickle property.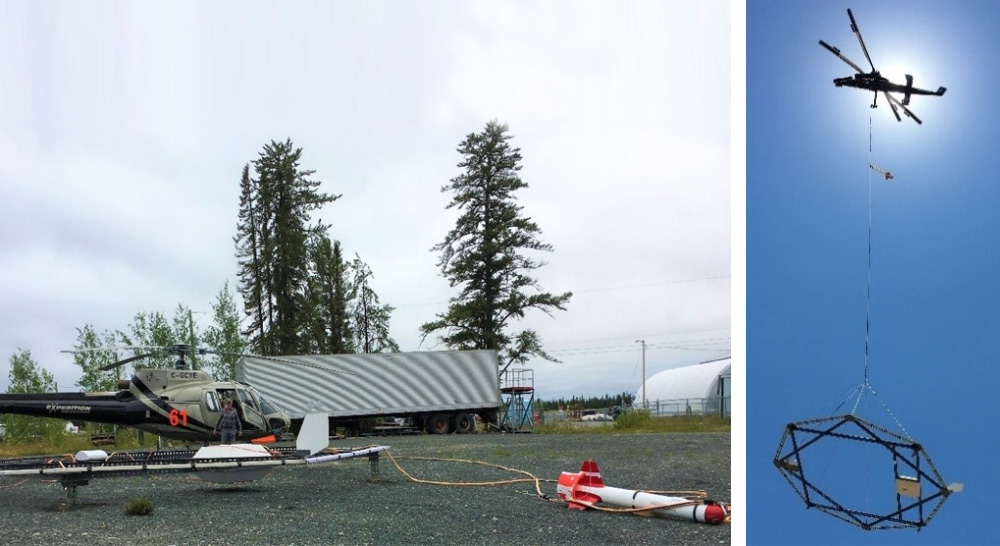 Geophysical Contractor setting-up at Pickle Lake Airport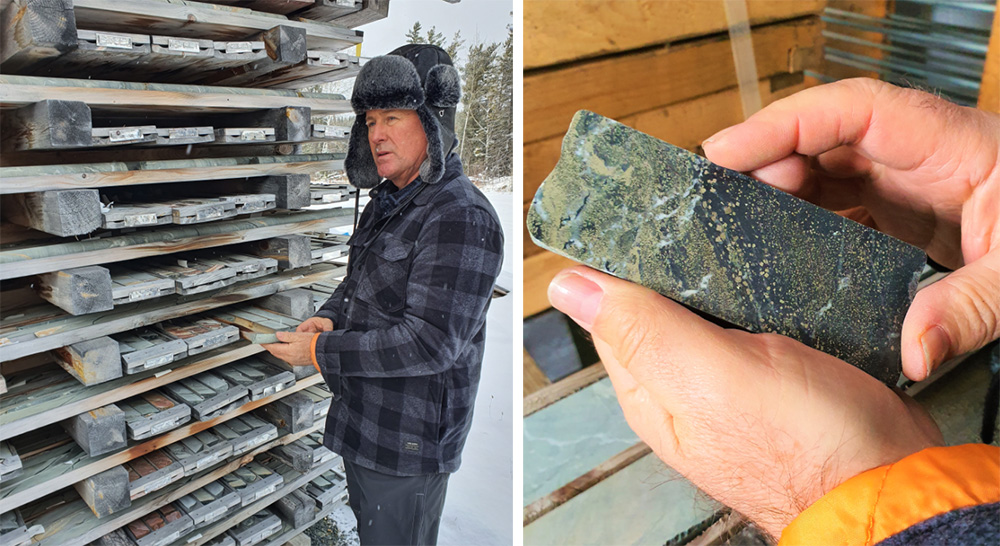 Ardiden CEO, Rob Longley examining historical core on a recent site visit to the Pickle Lake Gold Project.