Kasagiminnis Gold Deposit
The Kasagiminnis (Kas) Gold Deposit is 100% owned by Ardiden and is a new discovery with no historical mining or exploitation of the in-situ gold resource. It has a maiden Inferred high-grade gold resource of 110,000oz (790,000t @ 4.3g/t Au) and in May 2020 the Company defined an exploration target of 500,000 oz to 1.2Moz @ 3.9 – 6.6g/t Au over a 2 kilometre strike length and to 500m below surface. The Kas Deposit represents only a small section of a continuous 120km strike length at the Pickle Lake Gold Project, and is the first step towards the Company's objective of building a significant high-grade resource base at Pickle Lake.
Drilling is now targeting deeper and along-strike extensions of the existing 110,000oz Inferred JORC (2012) Resource.
Kasagiminnis is one of 23 identified gold deposits and prospects identified by Ardiden across its District-Scale, connected landholding. The Company is systematically lining-up its 22 other Gold Prospects and Deposits to ensure a steady pipeline of gold targets across its 1088km2 Pickle Lake Gold Project. The Company will be progressively undertaking exploration work at its other Prospects as First Nation and Mines Department agreements are secured.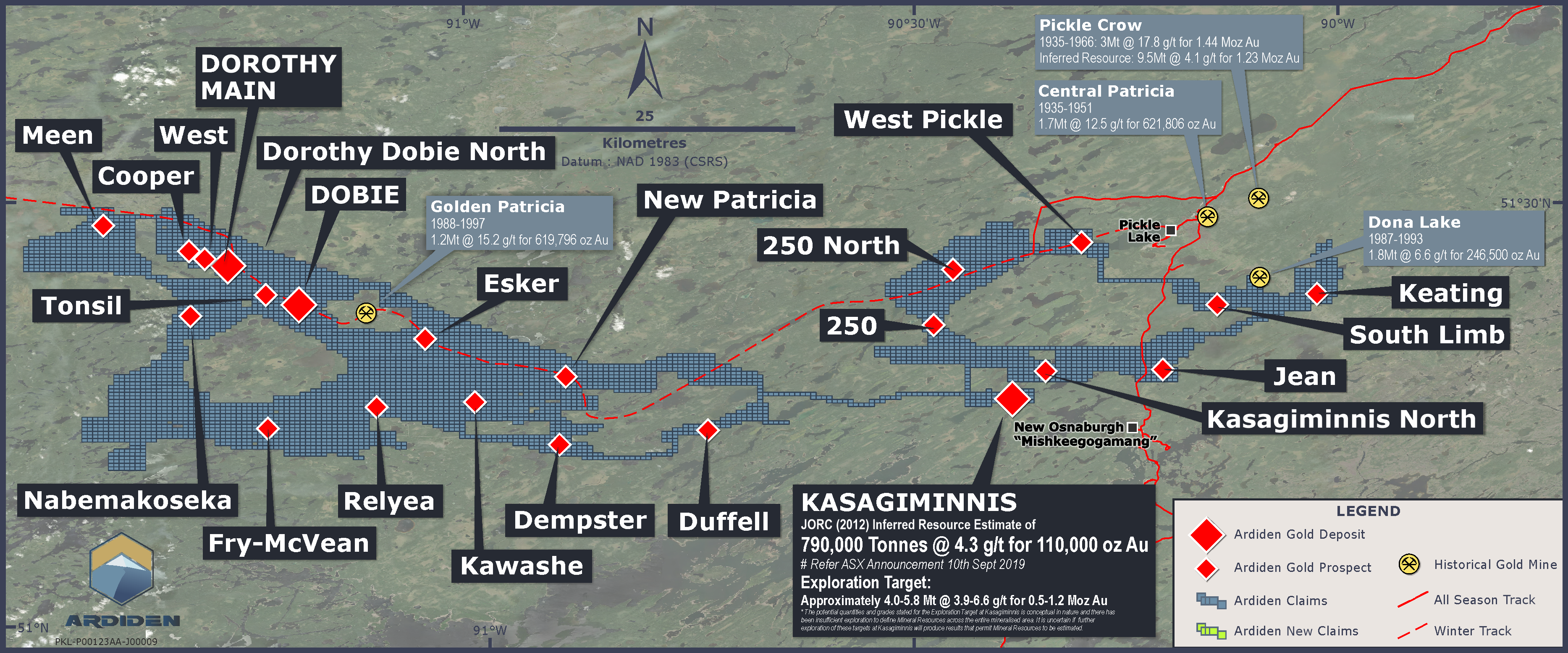 Figure 1: Ardiden's 100%-owned Pickle Lake Gold Project showing location of the Kasagiminnis Deposit.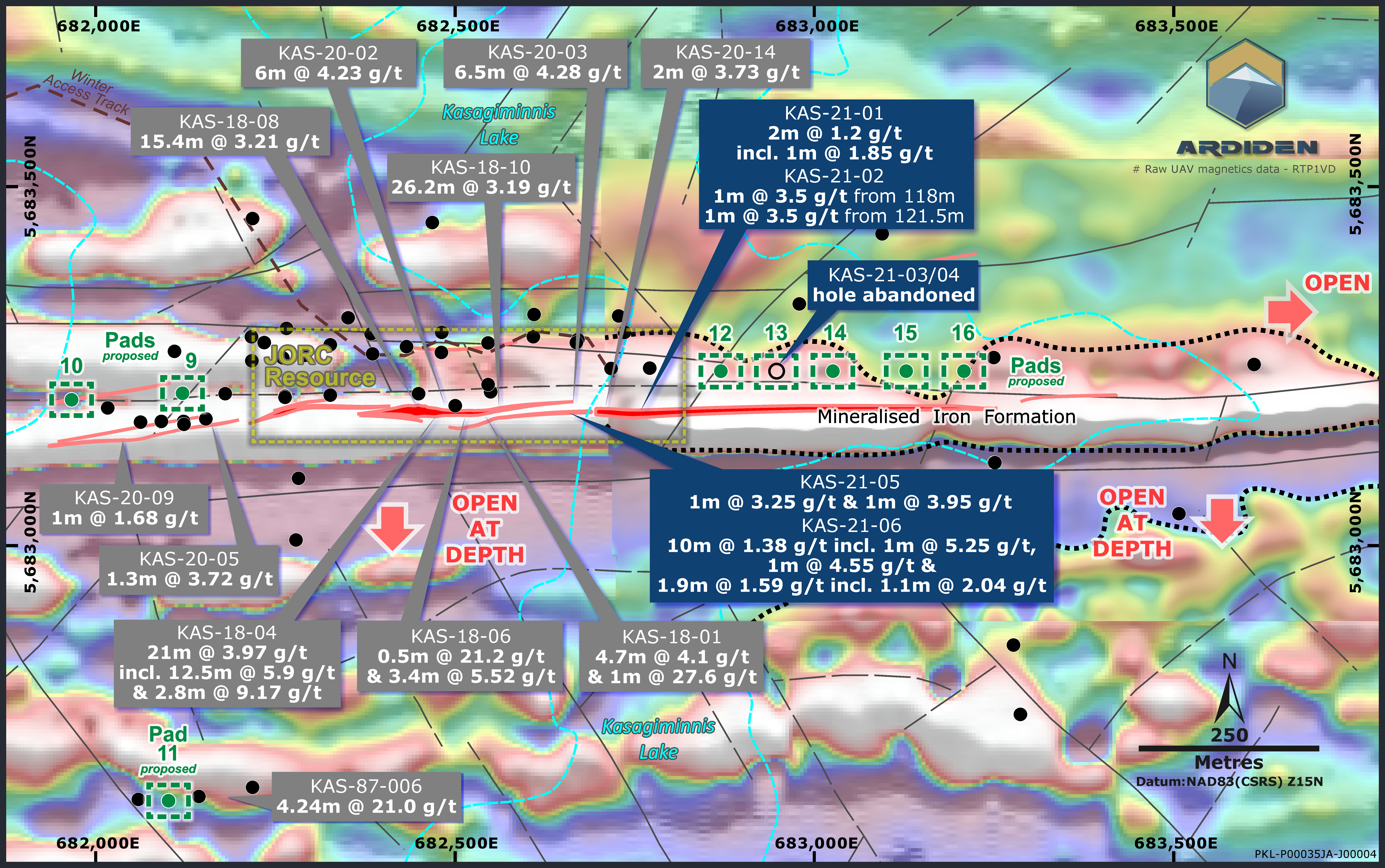 Figure 2: Plan view of the main mineralized zone at Kasagimminis with mag survey imagery underlay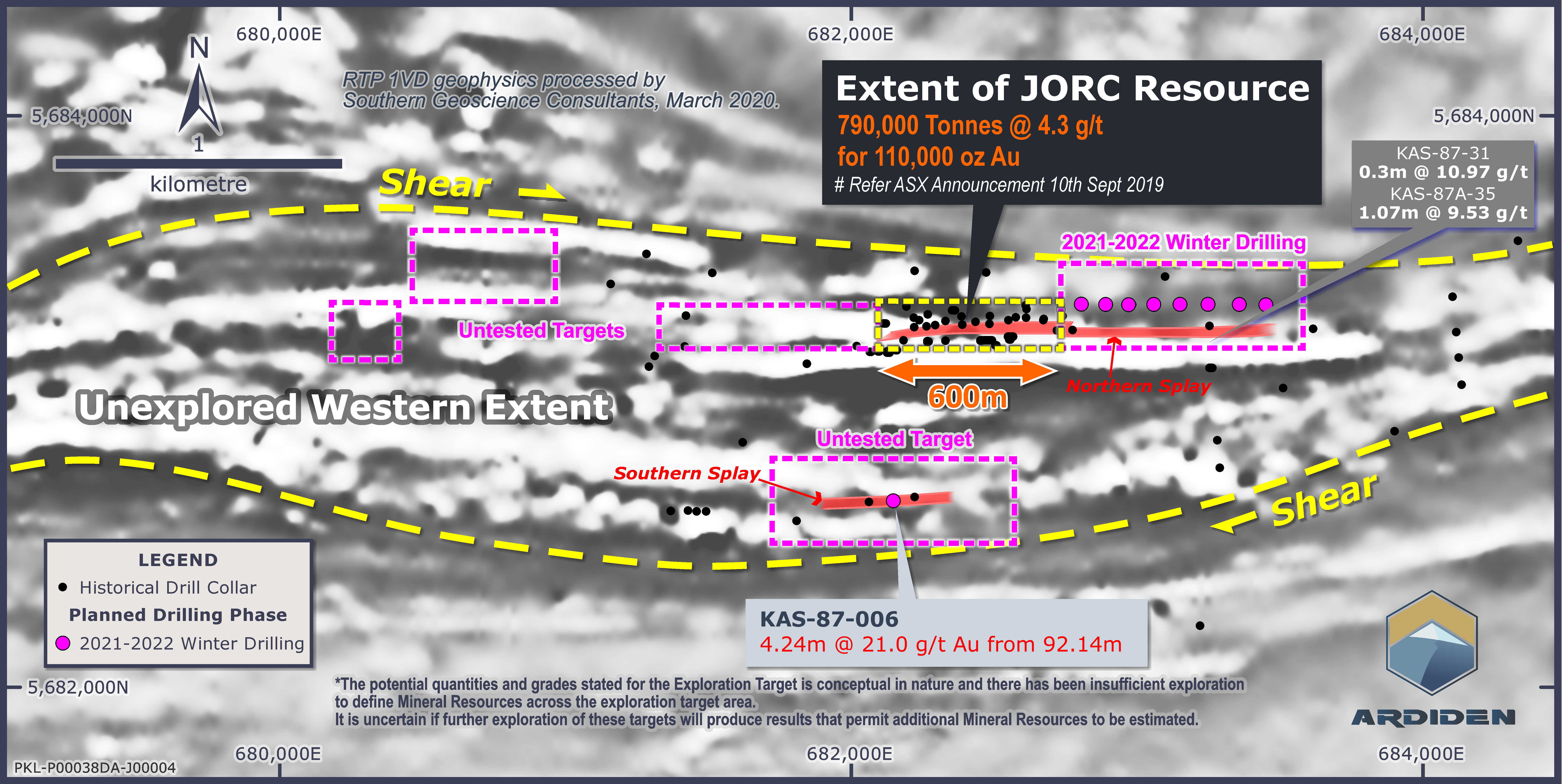 Figure 3: Plan view of dilation shear zone at Kasagimminis with RTP 1VD Geophysical imagery underlay.