ONTARIO – tier-one mining jurisdiction
Ontario, Canada is a tier-one mining jurisdiction and is ideally located close to US markets.
best swiss fake watches is best suited and chic. How to tell a fake rolex from a genuine one? This site fake rolex watch. even though they are very natural shades, i think they will make a difference for our wig – wearing community who love wearing these styles from the trendco african american wigs range. gazebo diamond painting kit by joni's flower shop.
Ontario  is the largest producer in Canada of gold, producing over  2.59 million ounces of gold in 2020, nearly half of Canada's annual gold production (6.4Moz). The Ontario Mining Association listed 37 producing gold mines in 2022, making it Canada's largest gold producing Province. Ontario could increase its dominance if several more promising gold projects reach production.
Mining is an important part of the Ontario economy and creates approximately 26,000 direct jobs and approximately another 50,000 indirect jobs in mineral manufacturing and processing in Ontario.
Ontario is one of the safest mining jurisdictions in the world and mining is one of the safest industries in Ontario, achieving a 96% improvement in lost time injury frequency over the past 30 years.
The province also hosts four base metal operations, while other mines in Ontario produce platinum group elements, iron ore and diamonds, and there are also industrial mineral operations producing materials such as gypsum and salt. The Toronto Stock Exchange (TSX) in Ontario is the world's leading mining exchange, listing more of the world's public mining companies and raising more mining equity capital than any other exchange.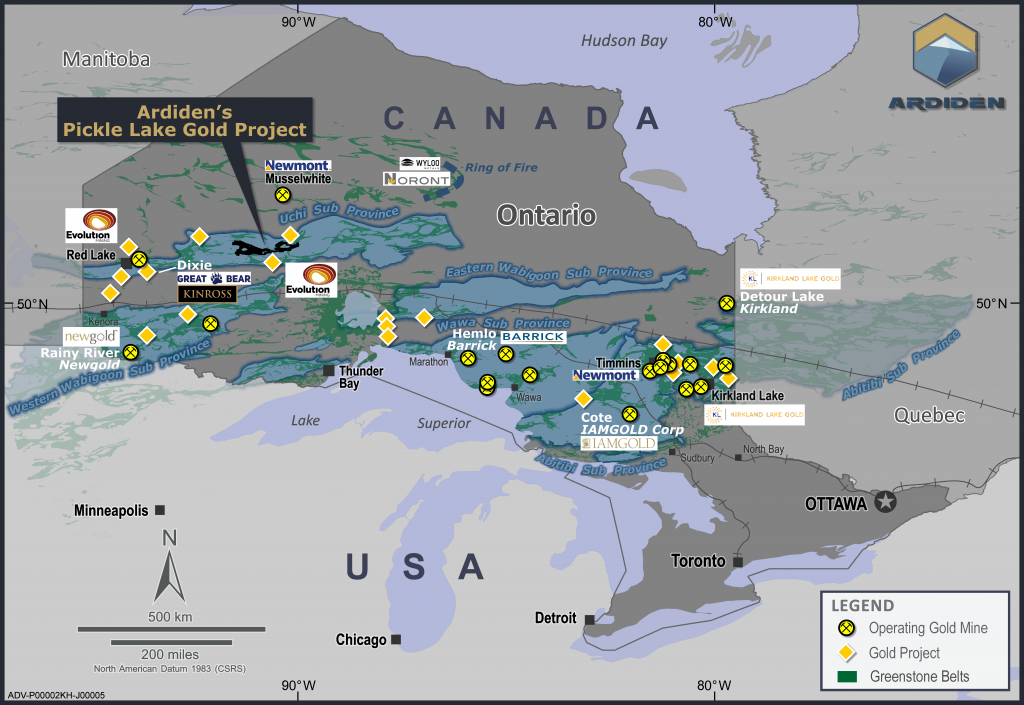 Location of Ardiden's Pickle Lake Gold Project in North West Ontario, Canada. 
Prolific Gold Production active in Pickle Lake District. 
Red Lake: 29.5Moz Gold production
Musselwhite: 5.6Moz Gold production
Pickle Lake Gold Camp Depth potential and Red Lake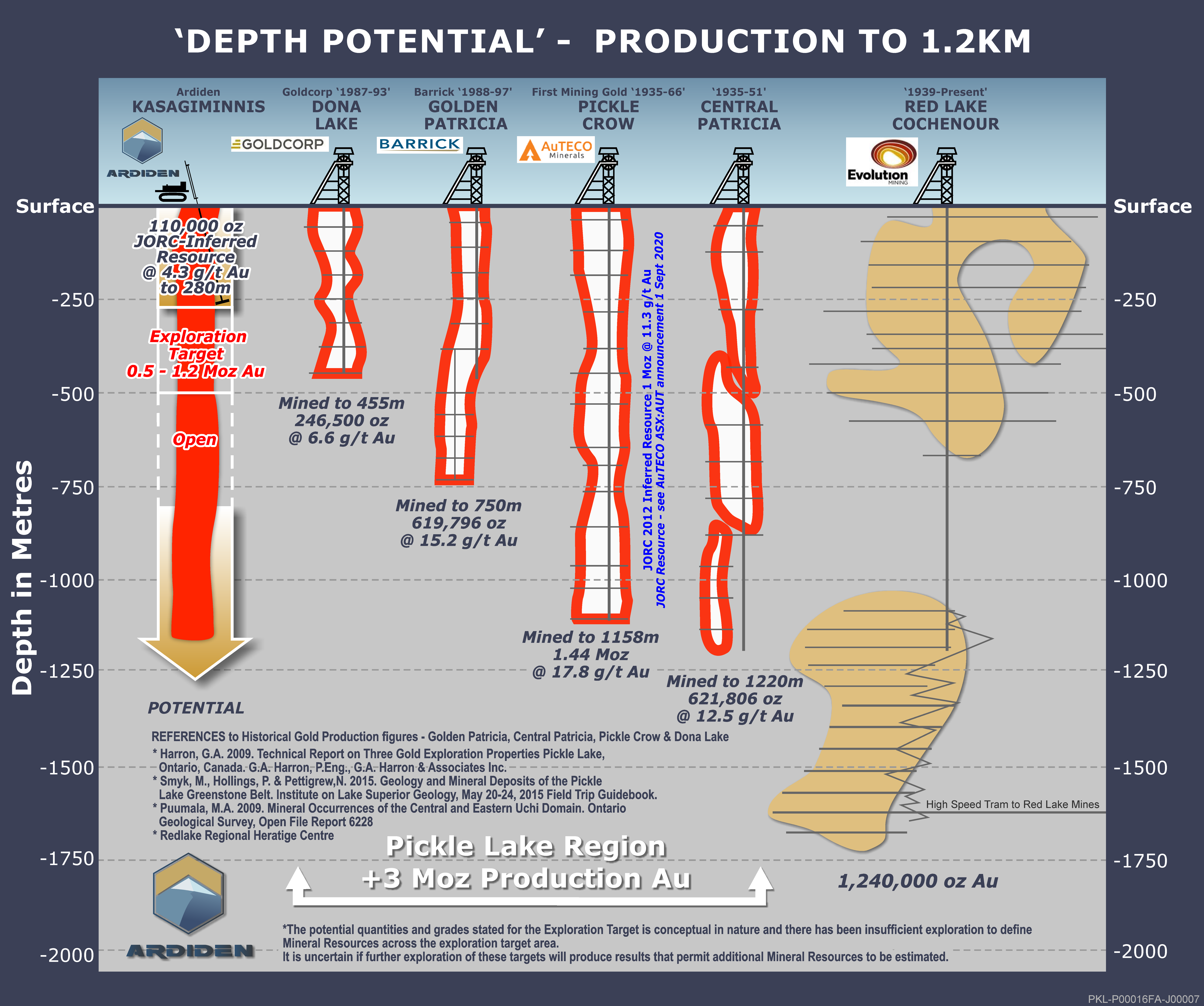 Depth potential at Ardiden's Pickle Lake Gold Project.